Feeding on the Farm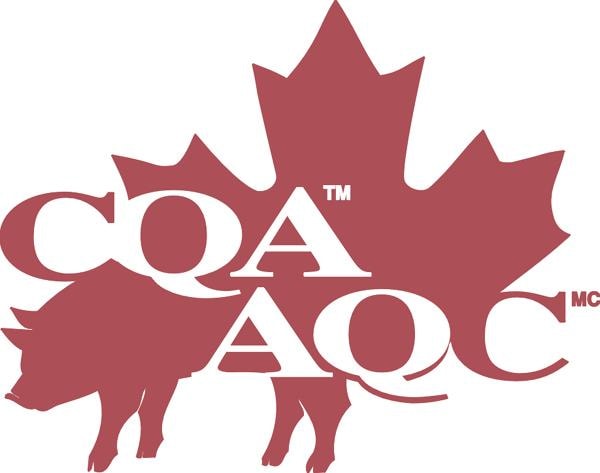 The "Whole" Farm
Our pigs are fed a "whole"-some diet that includes home-grown corn, soybean meal, and whey. Our animal nutritionist formulates a supplement that complements these "on-farm" ingredients for optimal health and nutrition in our pigs. This supplement fortifies our pigs diets with essential minerals, vitamins and amino acids and is manufactured in a Feed Assure accredited facility which means preventative measures are taken to ensure the highest quality products are delivered to our farm.
Our farm, as well as our weaner supplier, Grant and Scott Boys, are CQA® certified to ensure we raise our pork to high Canadian Standards: From Start to Finish. (CQA® Canadian Quality Assurance Program; On Farm Food Safety Program for Canadian hog producers).
Our goal is to provide great tasting, high quality pork products to our customer's freezer.